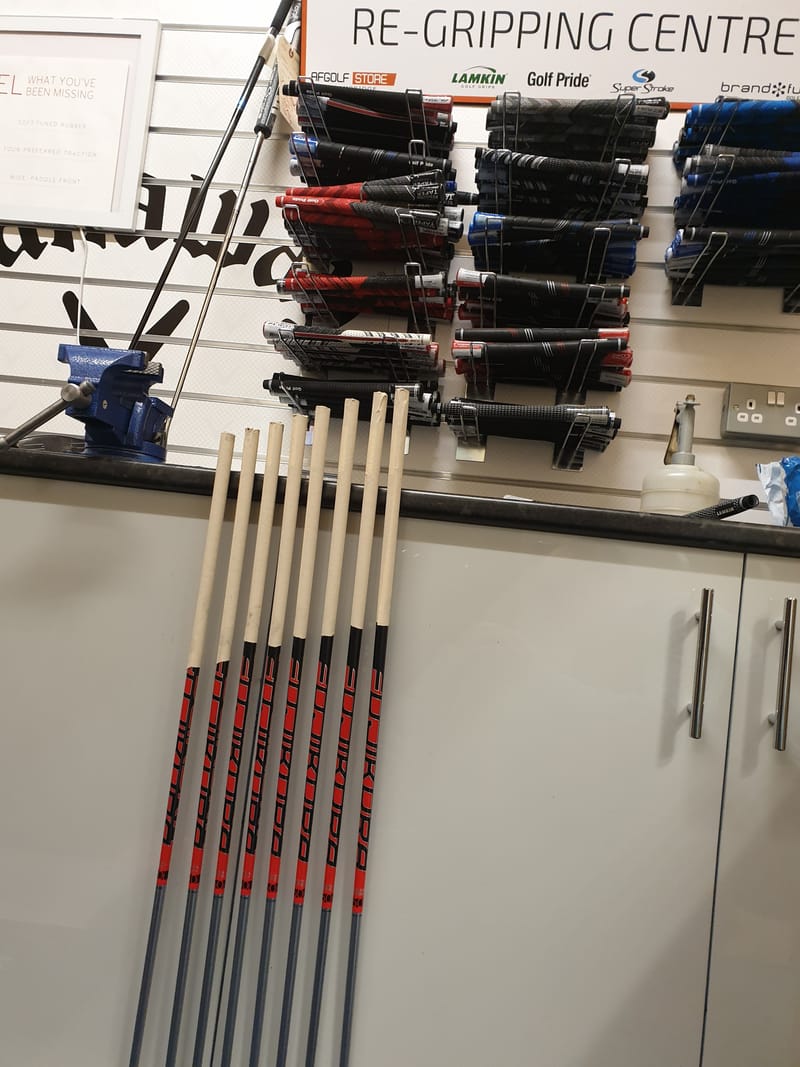 Our Repair Centre is a unique addition to the shop at Kingsway.
We have created a space where club and trolley builds can be carried out whilst a customer is in store and even able to watch.
We carry many grip and shaft options are able to carry out most repairs in 24 hours if we need to order a component in.
It is a great asset to make sure your clubs and trolley are looking and feeling fresh.
Head into store and speak to one of the team for more information on pricing.